Profit From an ROI-Based Approach to People Management and Engagement
The Return on Investment
Engagement Agency Services
Engagement Agency Supporters
The Engagement Agency helps turn human capital and employee, distributiuon partner and related engagement efforts into profit centers through time-tested processes supported by ISO 30414 human capital managaement and ISO 10018 quality people management standards issued over the last few years. We are the first agency to focus on the implementation of the "S" of Environmental, Social, Governance (ESG) management, increasingly known as Stakeholder Capitalism. 
The Engagement Agency is designed for organizations looking for new areas of wealth creation without an investment or ways to reduce people costs in a way that actually improves both performance and experiences.  We are one of the few organizations in human resources, sales, and marketing that focuses on using the latest return-on-investment-based processes to improve the ROI of traditional sales and non-sales incentive and recognition programs, distribution channel partner engagement efforts, and other stakeholder engagement efforts.
Click here for an article that details the many types of solution providers involved with the implementation of an enterprise approach to stakeholder engagement.
CEOs and CFOs value the ability to establish clear human capital management plans and scorecards that improve performance and experiences by apply a strategic and systematic approach that often aligns practices and improves efficiency and measurability. Many realize that it's now possible to develop measurable learning, communication, incentive, recognition, and loyalty programs and that it's now time to assess the ROI: only 20% of companies have a clear human capital management and measurement strategy or measure the ROI of human resources expenses.
Management in sales, marketing, human resources and operations appreciate our expertise in assessing and designing traditional tools used to engage people--including incentives, recognition, loyalty, communications, learning and more using time-test, easy-to-implement methodology offering a clear ROI for top management. 
Should the program require third-party services such as technology communications, learning, human capital analytics, knowledge management, etc., we use a transparent managed outsourcing process to find precisely the right solution for your needs and budget on a completely transparent basis.
Our "gig" approach provides exceptional value and ROI. Rather than running up your hours with full-time employees you don't need on your project, we draw upon highly experienced experts steeped in a strategic and systematic process you can measure. In certain cases, our fees can be based on gainsharing of agreed upon performance. You only pay for what you need. 
Managed outsourcing for the best solutions. The Engagement Agency has unique experience in helping organizations find solutions in key areas of engagement based on their precise needs, including:
And more based on client needs. 
Click here for complete details contained in a Q and A with Bruce Bolger, the Engagement Agency founder, published in EnterpriseEngagement.org.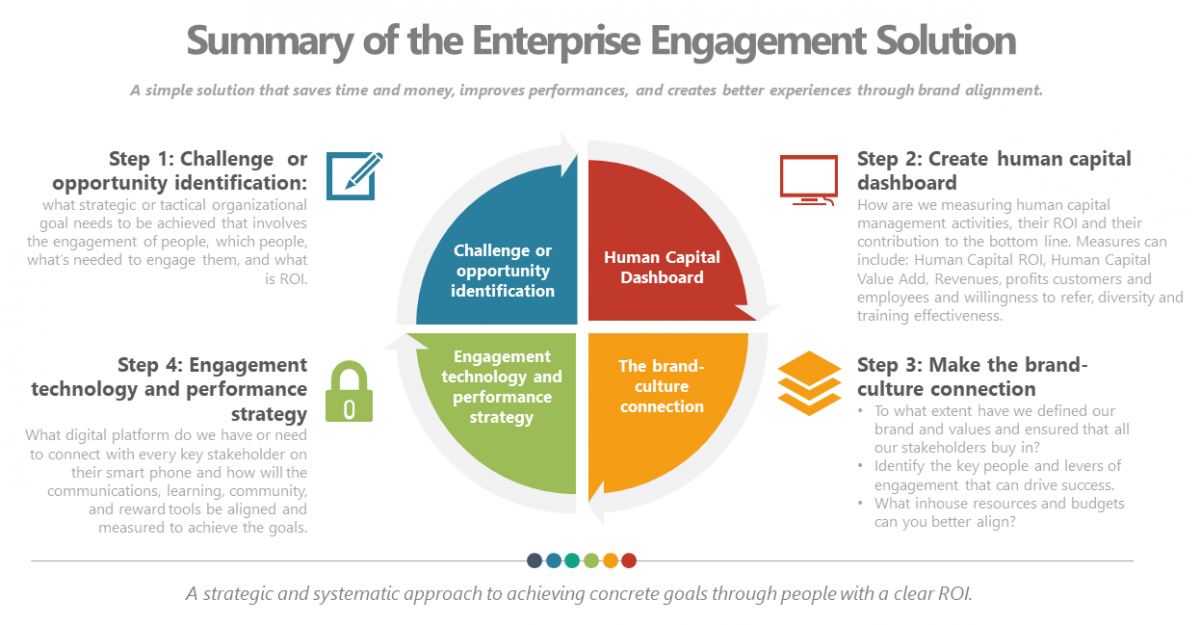 The Return on Investment
Organizations come to the Engagement Agency with concrete needs to:
Create more wealth from current human capital investments in a measurable way. 
Take advantage of the ability to use digital engagement platforms to lay a pipeline into the hearts and minds of every stakeholder via their smart phones in a highly measurable and efficient way. 
Enhance traditional benefits, incentive, recognition, loyalty, safety, or other strategies and tactics with no clear ROI. 
Achieve core sales, marketing, fundraising or other organizational goals and objectives through better design of initiatives.
Increase customer retention and willingness to recommend or donate. Attract and retain high achieving distribution partners and talent by addressing their key levers of engagement.
Improve quality, service, safety and well-being through programs that promote the actions necessary to achieve results. 
Foster continuous improvement, innovation and collaboration.
Increase productivity and experiences at the same time. 
Organizations collectively may spend up to $1 trillion a year in various tactics to achieve these goals, including marketing, compensation, human resources, benefits, etc., and yet both employee engagement and general customer satisfaction have not budged in decades, based on research from Gallup and the American Customer Satisfaction Association. ISO 10018 can do for Quality People Management what ISO 9001 has done for Quality Process Management.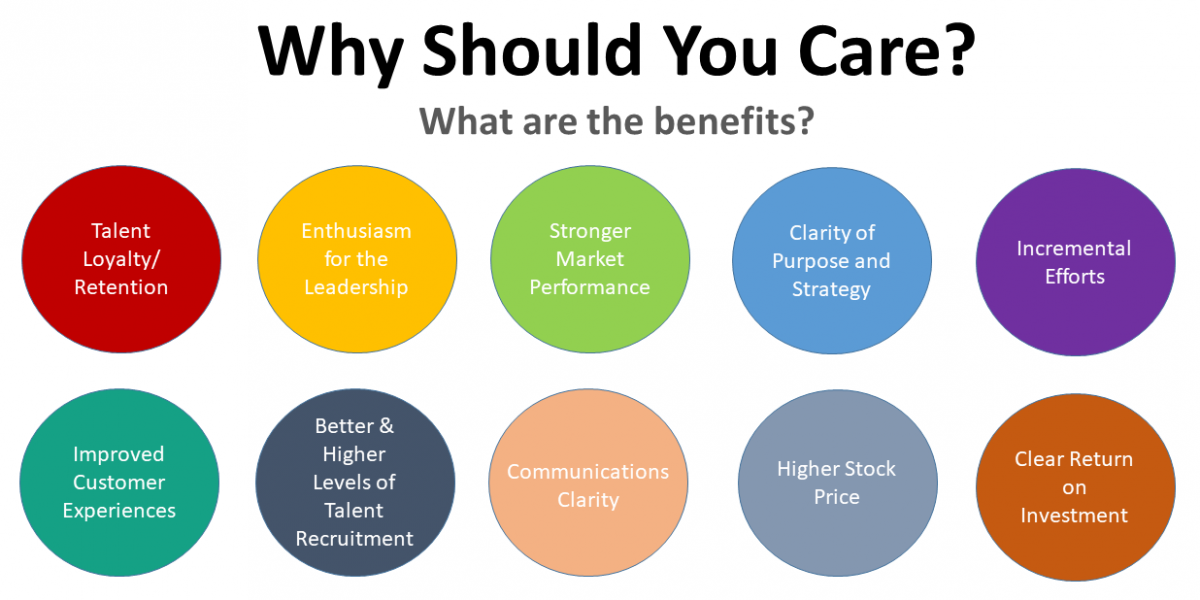 Engagement Agency Services
Human capital management and reporting strategies to enhance performance and experiences and eliminate unnecessary costs, including compliance with new Securities and Exchanges Commission disclosure requirements.
Design and implementation of digital engagement strategies that align learning, communications, and rewards, etc, with organizational goals with measurable results.
Assessment of current engagement practices for effectiveness and ROI. 
Design of new engagement processes for the entire organization to foster brand cohesiveness and promise delivery, or for sales and non-sales employees, customers or patients, distribution and supply chain partners, or any stakeholder.
Training for management, operations, sales and marketing.
A complete support program for solution providers seeking to enter the field of engagement. 
Engagement Agency Managed Outsourced Partners
While the Engagement Agency employs a transparent process for managed outsourcing, T=the following organizations contribute to the methodologies provided by the Engagement Agency and are among the growing number of solution providers that the Engagement Agency and its partners bring to for-profit, not-for-profit, and governmental organizations worldwide.
Founding Supporter

Harnassing the power of inspiration
Engagement Solution Resources
bcat—The brand alignment and culture toolkit. 
Catalyst Performance Group--A leading specialist in Business Operating Systems.
Courageous Business Solutions--An employee engagement and culture firm with highly individualized engagement solutions.
FireLight Group—Fuels the behaviors that power results. 
Lorandus--A face-to-face, hybrid, and digital engagement agency.
LowerMyShowCosts—High-impact, agile exhibits right for our times.
Luxe Incentives--Face-to-face events and enterprise engagement technology and related services.
ProsperBridge--The solution for companies seeking to help employee financial security.