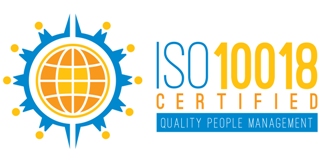 The Engagement Agency starts by applying the latest research on Enterprise Engagement and ISO 9001 and ISO 10018 Quality People Management standards to help organizations conduct a gap analysis and game plan to better achieve goals through people. Whether or not an organization seeks to achieve a formal ISO 10018 certification or simply apply best practices, The Engagement Agency achieves success by applying a systematic, proactive process to Quality People Management. 
Tools of Engagement
The Engagement Agency is similar to ad agencies in that it provides a defined framework for implementing an engagement program, no matter what the business objectives or audience. While there are some similarities in their approach, The Engagement Agency deploys an entirely different set of tools and comes out business development and relationships from a much different standpoint. Here are the tools of employed by an Engagement Agency:
Program Design
The Engagement Agency uses Enterprise Engagement best practices and the ISO 9001 and ISO 10018 Quality People Management standards to apply a systematic process to what is often a reactive, ad-hoc approach at many organizations to engagement. Working with your management team, we clarify the mission, values, goals and objectives, as well as the audience involved and what individuals can do to contribute to goals, potential opportunities or obstacles within or outside the organization that can affect the outcome. Values come in to play by creating an overall framework employees can refer to when having to make a decision about a problem that falls into a gray zone in terms of the best way to approach it. If the organization's values state that the customer is always right, that might help make a decision that might otherwise cost money to an organization.
Engagement Tools:
Strategic Planning
Assessment
Communications*
Learning
Recognition
Rewards
Measurement
Collaboration and Innovation
*Web, e-mail, social-networking.
The Engagement Agency provides high, level consultants certified in Enterprise Engagement to help your organization conduct the necessary research and/or conversations within the organization or among customers to identify the levers of opportunity. This includes identifying the correct mix of communications, learning, collaboration and innovation, rewards and recognition, etc., needed to achieve the goals. The result of this process is a written strategic plan outlining the mission, goals, and objectives, and the mix of tactics to be deployed either by the organization or The Engagement Agency.
Audience Assessment
Before finalizing the strategic plan or launching a campaign it is almost always essential to survey or otherwise assess the audience in order to not only assess its level of engagement but also its understanding of the mission, goals, and objectives, and what individuals can do to make a difference. Properly constructed assessment systems provide useful benchmarks and help identify critical obstacles and opportunities.
Communication
Engagement looks at communication in a totally different way than traditional advertising agencies and marketers. The old-fashioned approach is to identify what people want and effectively sell it—the primary emphasis on making promises rather than delivering them. This new approach to communications is increasingly referred to as content marketing. The new approach is to help, not sell—to build meaningful relationships by providing people the information they need to be better customers, distribution partners, employees, or vendors. 21st century marketers have to have people on their team more like journalists than traditional copy writers. Engagement differs from traditional advertising because it is focused on developing one-to-one relationships, so its media more likely will include:
Web portals that integrate all elements of the engagement program
Print and e-newsletters
Videos
Face-to-face meetings and motivational events
Promotional products
Social networking
Learning
Engagement requires more than personal commitment: Employees, distribution partners, and vendors will contribute far more if they have the capabilities required of them. The Engagement Agency brings basic and advanced learning strategies to every program, based on the goals, objectives, and audience.
Collaboration and Innovation
Engagement is not sustainable unless the organization continually encourages collaboration between colleagues and fosters a keen desire to continually improve and innovate. The Engagement Agency brings expertise on how to encourage both customers and employees to continually find ways to identify problems or opportunities along with concrete, actionable suggestions.
We provide totally integrated solutions or provide specific solutions based on your needs.
Recognition
Over 20 years of research conclusively demonstrate that human beings feel better about their work when they feel valued, supported, and when they are having fun. The right Rewards and Recognition strategies can help bake into your culture the values you are seeking to convey by providing employees with unforgettable memories. The Engagement Agency helps your company identify the right mix of Rewards and Recognition for your objectives, audiences, and desired outcomes, so that over the long run, you can actually reduce the long-term costs of marketing. Have you ever heard of Mary Kay Cosmetics? You've probably never seen an ad for it, but you've probably heard of the famous pink Cadillac.
Rewards
The Engagement Agency can provide anything from the most finely perfected incentive travel or motivational event for top performances to highly reward programs that capture invaluable information about your target audiences. EA's owners consist of leading motivational event companies that have handled award-winning programs for the nation's leading companies, and utilize the latest technology providing real-time access to over 2 million rewards in all prices ranges based on wholesale pricing.
Measurement
The legendary 20th century merchandiser John Wanamaker was quoted as saying, "I know my advertising is working, I just don't know which half." Engagement brings measurement to a new level of precision because it's based on one-to-one relationships. It's easier to measure results when you have a clearer definition of your audience, which is why marketers have gravitated to social networking. There are many more indices of engagement than whether or not someone has "liked" a company on Facebook or "follows" it on Twitter. The Engagement Agency brings expertise in the science of return-on-investment of engagement by helping to identify the value of behaviors being promoted.