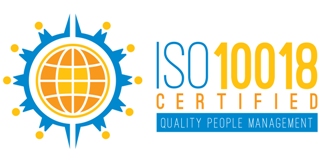 A New Type of Advisory Group to Help You Achieve Organizational Goals Through a Systemic Approach to Engagement
Our Customers
Organizations seeking to profit from an ISO-certifiable approach to achieving strategic and tactical challenges. 
ISO 9001 auditors, certifiers and developers.
Solution providers seeking to bring ISO 9001 and ISO 10018 solutions to their customers.
Our Solutions
The Engagement Agency advisory service offers employers and engagement solution-providers all of the business practices, training and services they need to profit from a formal approach to engagement and ISO 9001 and ISO 10018 Quality People Management practices and certification. 
The Engagement Agency addresses all the ways employers can translate the performance of their people into clear results, starting with effective program design with clear return-on-investment measures based on a systematic approach to achieving strategic and tactical goals. 
The Engagement Agency provides all types of engagement solution-providers and their clients in the for-profit and non-profit sectors a complete set of tools to leverage engagement to achieve critical organizational goals.
We transform traditional budgets for recognition, incentives, loyalty and related programs into profit centers by designing programs that achieve clear, measurable results.
We take the 'warm and fuzzy' out of Engagement by identifying the specific tactics—communication, learning, gamification, innovation, collaboration, rewards & recognition—best suited to achieve measurable goals.
We help organizations develop and implement a strategic or "enterprise" brand that unites customers, distribution partners, employees, vendors and communities.
We are experts in the emerging area of "content marketing,"— i.e., using useful information to inform and build trust, instead of just selling.
The Engagement Agency's services are sold through designated and trained affiliates in marketing and management consulting, incentive, recognition, loyalty and other types of promotional or consulting companies seeking to bring formal, ROI-based engagement solutions to their clients. The Engagement Agency has seen first-hand that a key to success for corporations seeking to embark on engagement is to make that journey supported by people who already understand their needs and culture.
All solutions are zero-based: while the Engagement Agency offers a wide range of solutions through its agency model, it has no specific technology, learning program, communications, rewards or other service that it must sell as part of a solution if your organization already has one that it wishes to use.
The Engagement Agency is a new type of agency whose research-based practices take traditional branding, loyalty, incentive, recognition and other marketing and human resources programs to the next level by addressing all the elements required to connect behavior to results. The Engagement Agency doesn't sell advertising, promotion, incentives, communication, loyalty, websites, or recognition programs. We help engagement solution-providers and their clients profit from engagement by helping to develop formal, measurable engagement strategies and identify precisely the right tactics and solutions for each program.