This new service helps organizations that are committed to people profit from human capital management and reporting as a strategy to enhance organizational performance and stakeholder experiences.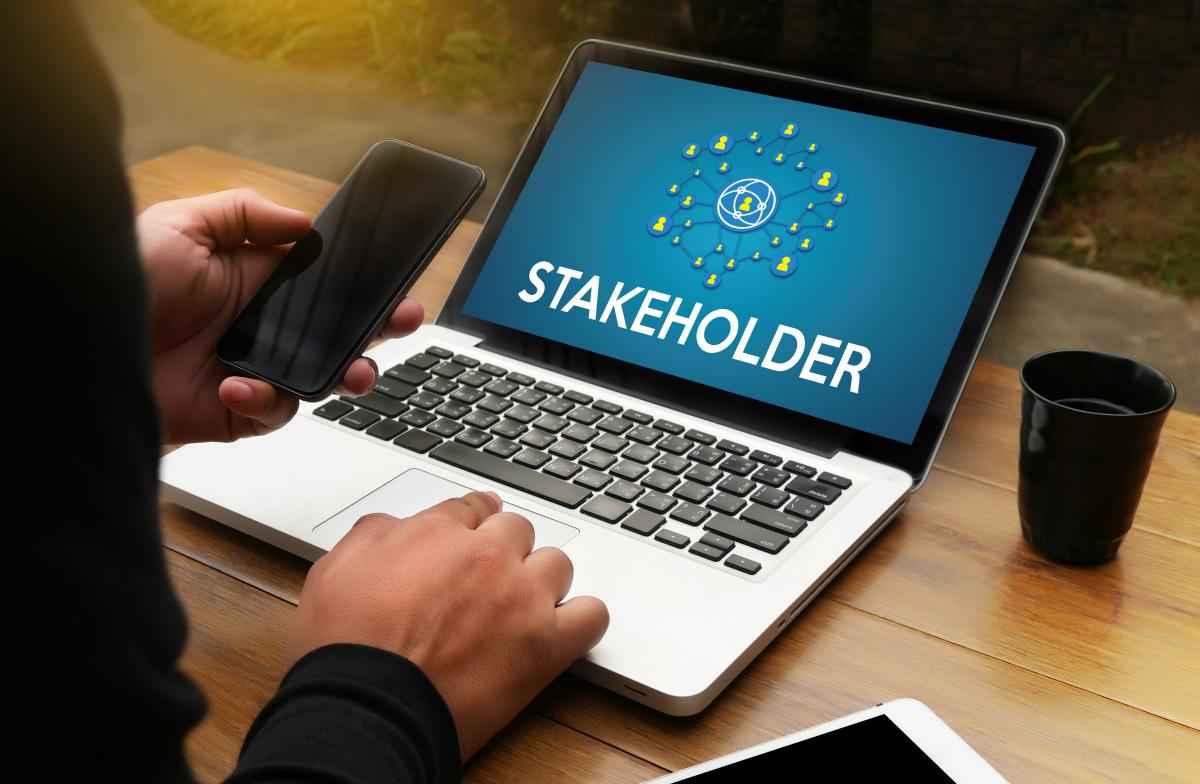 The Engagement Agency Human Capital Reporting group helps organizations develop effective strategies that will meet the requirements of the anticipated new Securities & Exchange Commission (SEC) requirements for human capital disclosures and related reporting for private equity or any companies. This service is particularly suited to organizations proud of their stakeholder engagement practices who see effective human capital reporting as a competitive advantage, or for those who recognize they need to begin a strategic focus on stakeholder engagement. Our services include gap analyses; help in creating a formal, auditable human capital management and reporting plan; strategies for internal and external reporting to enhance sustainable organizational results, and creation of human capital reports.  
The Engagement Agency draws upon a unique combination of experts in human capital reporting and auditing, business management, investor relations, accounting, ROI of engagement processes, and more, to help organizations develop effective short- and long-term strategies to address the new disclosure requirements and expectations from investors. Unlike other organization, the Engagement Agency addresses all human capital--employees, customers, distribution and supply chain partners, communities, and any stakeholders relevant to an organization.
Based on a new Securities & Exchange Commission requirement that US public companies must disclose human capital resources practices and metrics material to their business, the Engagement Agency's Human Capital Reporting service helps organizations of all sizes develop effective internal and external reporting strategies that address governmental, employee, customer, and competitive considerations. 
The same principles can be used by private equity and other firms that often follow SEC disclosure requirements, or any organization that believes it's time to benefit from a human capital management reporting and disclosure strategy and the ability to measure the return on investment of engagement expenditures, such as incentive, recognition, loyalty, training, communications, and related engagement efforts. 
This new service helps the 3,600 or US public companies that now must determine what to do about a new disclosure requirement on human capital that is bound to be closely watched by ESG (Environmental, Social, Governance) investors. There are nearly 8,000 private equity owned organizations in the US. While the private equity business is not required to follow these rules, most private equity firms closely follow SEC requirements, especially when they involve matters deemed to be "material." 
This service addresses the growing need for auditable human capital management practices, as reported in Journal of Accountancy.
Click here for a case study with an application developer that explains the process of creating a formal human capital management plan. Says Svetlana Goryushkina, Chief HR Officer, of JetRuby, "Really enjoying the opportunity to implement the latest ISO 30414 Human Capital Reporting and ISO 10018 People Engagement standards. Thanks for your great help."
Click here to view the Jetruby human capital report verified by an auditor certified in ISO 30414 practices.
Click here to view "The Perfect Company: Anatomy of an Ideal Practitioner of Stakeholder Capitalism Seen Through Its Human Capital Report."
Use This Checklist to Evaluate Your Human Capital Reporting. This checklist makes it easy to determine the effectiveness of your human capital strategy.
A Unique Combination of Talent and Expertise 
The Engagement Agency solution is unique in that it brings together experts in human capital management and metrics, as well as business management, talent branding and customer marketing, all of which also need to be considered when making public disclosures that can be read by employees, customers, and competitors. In addition, the Engagement Agency's communication team is uniquely qualified to produce Corporate Responsibility Reports.
The new SEC requirement for human capital disclosures provides confirmation that people are material to organizational success and that it's time to apply a more rigorous analysis of people investments and return on investment. Because almost no management, attorneys, or certified public account (CPA) receives training in this area, and because the attorneys and other advisors who help CEOs address these issues have no training in the area, the Engagement Agency provides a range of advisory expertise including experts in human capital management and reporting who can:
•    Inform management on the meaning and implications of the principles-based reporting requirements of the SEC rules. 
•    Help organizations develop an overall strategy framework for human capital external and internal reporting based on their current human capital management practices and future roadmap. 
•    Conduct a gap analysis to help organizations determine their current and ideal state for human capital reporting, and what's needed to fill short- or long-term gaps.
•    Determination of what types of information should and can be disclosed without subjecting the company to competitive disadvantage. 
•    ROI analysis of current human capital management practices to determine the value of their contribution to the organization. 
•    Identification of technology or other solutions that can aid with human capital management, measurement, and reporting.
Developing a Roadmap for a Better Business 
By using a principles-based approach, the SEC has raised the stakes for organizations in terms of disclosures. Insightful analysts knowledgeable about people management can readily detect whether a company is sincere in its commitment to people and whether it is effectively measuring their impact on the organization's success. 
The SEC regulation has shed light on the fact that as many as 80% of US organizations have no clear strategy for measuring the ROI and effectiveness of the 50% or more of annual expenses dedicated to people. Organizations using this new service not only will establish a reporting strategy that will be useful and effective with investors and regulators but will also determine a human capital reporting strategy to drive better, more sustainable business outcomes. 
Unparalleled Expertise
The Engagement Agency's roster of Senior Advisors are available on demand based on an organization's specific needs.
Resources 
Enterprise Engagement Alliance Quality in Human Capital Reporting Ratings
Human Capital Materiality: What This Means for Every Organization. (60 minute EEA Youtube show.) Click here.
Stakeholder Capitalism, Human Capital Management, and the Opportunity for HR With Dave Ulrich. (60 minute EEA Youtube show.) Click here.
How to Educate the C-Suite on the Importance of Human Capital Management, Metrics, and Engagement. (60 minute EEA Youtube show.) Click here.
Human Capital Management, Metrics, and the Emerging Role of the CFO. (60 minute EEA Youtube show.) Click here.
Why Human Capital Reporting Will Become Required and What That Means. (30 minute EEA Youtube show.)  Click here. 
CEO Chat on Stakeholder Capitalism and Enterprise Engagement. (30 minute EEA Youtube show.) Click here.