The emergence of engagement and the need to better integrate engagement tactics to provide clients with a full-service solution is quickening the pace of mergers and acquisitions (M&A).
Based on the extensive experience of Engagement Agency principals in the engagement field and their knowledge of many of the players, The Engagement Agency has teamed up with Michael Mazer, an experienced investment banker who has worked with Engagement Agency principals over the last eight years to create a separate Engagement Agency M&A Group. Mazer is registered with FINRA (Financial Industry Regulatory Authority), having obtained his Series 79 licenses, and is affiliated with W. G. Nielsen & Co., a registered broker/dealer, member FINRA and SIPC.
Mazer will bring high quality boutique services to both buyers and sellers seeking to profit from the emergence of the engagement field. Throughout every stage of the working relationship, Mazer and O'Keefe will devote the personal attention and detailed focus needed in the process. They know how important it is to understand not only the financial value of a property being marketed, but also the client's additional goals, if any, for the specific transaction.
At the same time, The Engagement Agency's principals have unparalleled relationships and reach in the expanding area of engagement, including companies specializing in coaching, assessment, communications, learning, collaboration, rewards & recognition, incentives, technology, analytics, etc.
The Engagement Agency M&A Group is built on a core commitment: to obtain maximum value and optimal terms for our clients' businesses or assets in the emerging engagement field. 
Our Approach
Our merger, acquisition and financing services are based on an integrated approach that includes these key elements:
Pre-Sales Support
Objective, confidential analysis of the seller's financial and non-financial issues. While selling price is usually the most important factor in a transaction, a client may have significant concerns about non-financial considerations and terms. The Engagement Agency M&A Group engages in detailed discussions with our clients to identify these concerns before mapping out a marketing or acquisition strategy for the business. Our long history of working with independent companies and experience in the engagement space enables us to intimately understand the concerns of owners and offer helpful advice and strategy for ensuring positive outcomes.
Teaming with clients about how to best market their property. While our clients have considerable knowledge of their part of the engagement space, they may not have access to the latest trends and opportunities in this emerging field. While much of the transactional activity in this space is not public, we provide insights to help sellers enhance their valuations.
Marketing Your Company or Assets
Effective sales presentations. We will develop a compelling sales presentation (via an online data room) that will highlight your company's business and prospects, while providing the necessary information for buyers to make informed bids.
Targeted Marketing to the Most Likely Buyers. The Engagement Agency has extensive knowledge of the players in the engagement space due to our extensive experience and related media properties.
Closing the Sale
Negotiate to obtain positive outcomes. Mazer and O'Keefe have a track record of negotiating effectively on behalf of their clients, usually sellers, and assisting with any contractual issues that arise during the process. We are familiar with industry legal standards and will work with your attorneys to ensure your interests are addressed in contracts.
Help arrange debt and equity financing for cash flow-based businesses. Mazer Telecom's principals can identify sources of financing (equity and debt) and create a professional presentation to obtain financing at the most favorable terms.
About Michael Mazer
Michael Mazer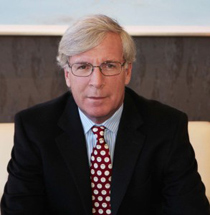 Michael Mazer, Principal of Mazer Telecom Advisors, has been an active investment banker for more than 20 years, primarily focused in the telecommunications field. Since 1993, Michael has represented dozens of companies selling their businesses. He has worked closely with the principals of The Engagement Agency on multiple consulting projects in the engagement space since 2008. Prior to creating his own firm, Mazer held various management posts in media, marketing and financial management at TIME Magazine, HBO and Credit Suisse Group, all based in New York City. Mazer graduated from Yale University with a BA degree in Administrative Science. He holds his Series 79 license and is affiliated with W. G. Nielsen & Co., a registered broker/dealer, member FINRA.
Securities are offered through W.G. Nielsen & Co., member FINRA and SIPC.