There is an unprecedented opportunity to connect with the hearts and minds of everyone critical to your organization by laying a cable into their smart phones that integrates and aligns all the information, social, assessment, learning, recognition and rewards, and other strategies to engage and inspire people throughout the year.
Only about 20% of organizations today have made that one digital connection with employees. No single technology platform can meet the needs of all organizations. We help clients find the right solution based on their needs if they do not yet have a fully integrated, ROI-based strategy.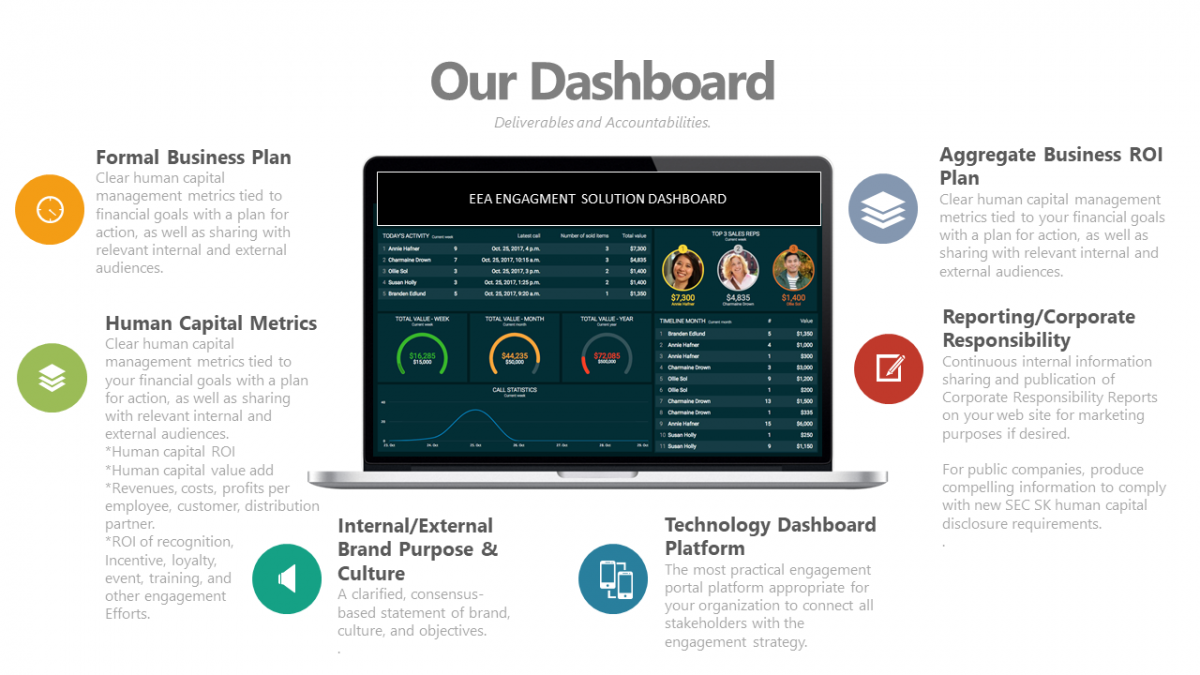 Engagement technology includes platforms and programs to manage:
Organization-wide engagement
Communication
Recognition
Internal social media
Incentives
Learning
Gamification
Innovation 
Collaboration
Analytics, and more.
The Engagement Agency helps assess if an organization already has a workable digital platform or to determine the ROI of an investment into a new platform. We work with any technology solution provider that can provide appropriate solutions to clients.