There is an unprecedented opportunity to connect with the hearts and minds of everyone critical to your organization by laying a cable into their smart phones that integrates and aligns all the information, social, assessment, learning, recognition and rewards, and other strategies to engage and inspire people throughout the year.
The Engagement Agency experts help organizations find precisely the right engagement solutions for their needs, from complex, enterprise engagement technologies that meet the highest demands of corporate America to a low-cost solution a small hospital can launch in a few days to more effective engage and more honestly appraise employee performance.
Only about 20% of organizations today have made that one digital connection with employees. No single technology platform can meet the needs of all organizations. We help clients find the right solution based on their needs if they do not yet have a fully integrated, ROI-based strategy.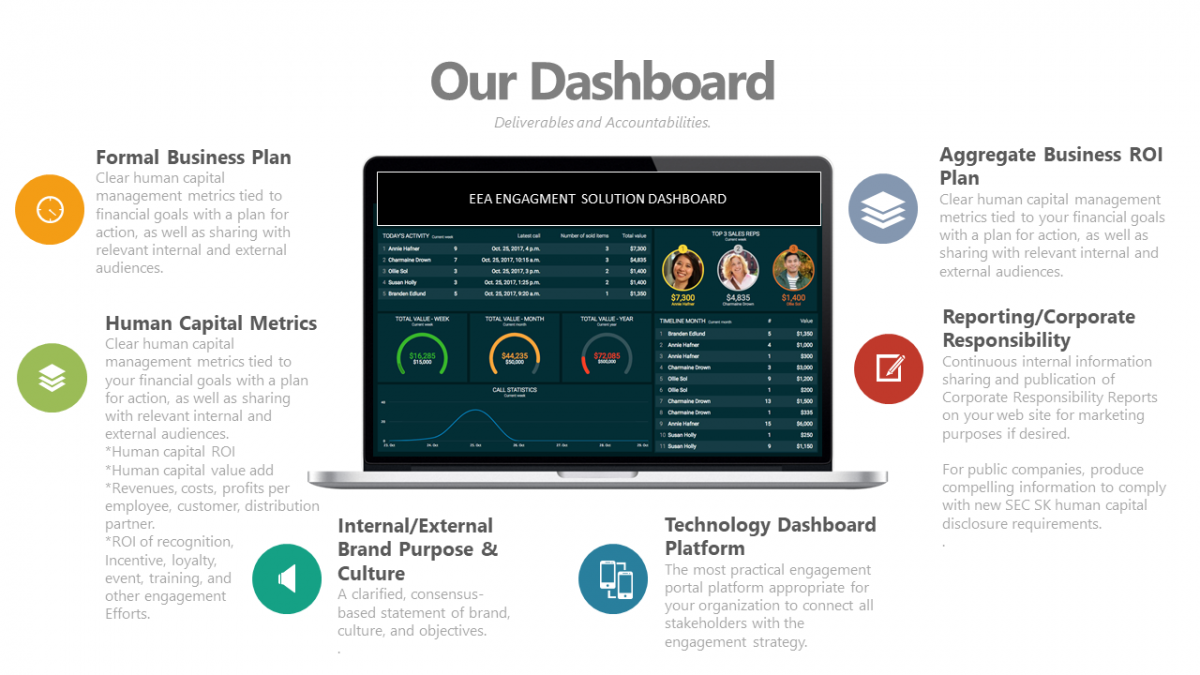 Engagement technology includes platforms and programs to manage:
Organization-wide engagement
Communication
Recognition
Internal social media
Incentives
Learning
Gamification
Innovation 
Collaboration
Performance appraisals 
Analytics, and more.
The Engagement Agency helps assess if an organization already has a workable digital platform or to determine the ROI of an investment into a new platform. We work with any technology solution provider that can provide appropriate solutions to clients.
Managed Outsourcing Parters
The Enterprise Engagement managed outsourcing processes are supported by the following organizations committed to helping organizations profit fro a systematic and measurable approach to engagement across the enterprise:
EGR International, probably the first agency serving large corporations to focus on an enterprise approach to engagement, i.e., the process of engaging different types of stakeholders and the technology required to manage 365-degree engagement processes.
Carlton One provides a complete range of Enterprise Engagement solutions to meet the most demanding requirement, including a quick-start employee engagement application that has an environmental component that plants trees based on points issues through its platform, and probably the world's largest international reward redemption platform and company store.
Incentco offers an Enterprise Engagement platform that addresses communications, social recognition, learning, referrals, return on investment mesurement.
Tak, a quick-start employee engagement smart phone app designed specifically for highly mobile workforces, notably healthcare workers, offering exceptional analytics at a very low cost.
While the Engagement Agency will always act on the best interests of each client based on their needs, including trying to leverage legacy technology when possible, these companies have invested in elevating their practices to meet the growing demand for program design, return-on-investment measurement, support of ESG (Environmental, Social, and Governance) principles, and educating their teams.